I just launched a new Web site I've been working on for a couple of months now, http://tweetatcongress.com.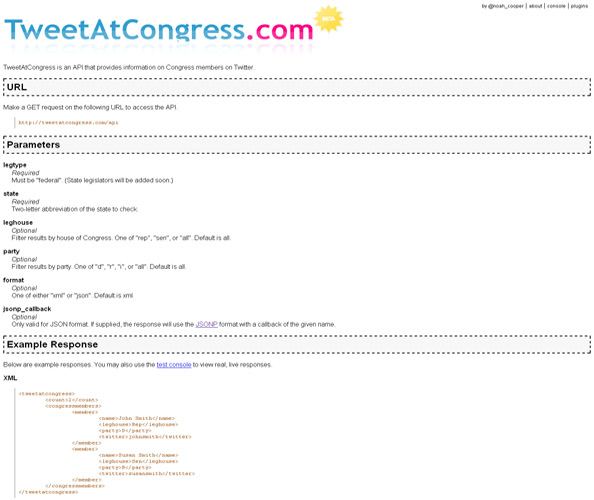 TweetAtCongress offers an API for looking up Congress members on Twitter, and was created so that public advocacy organizations can give their supporters a way to communicate with elected officials with a tweet. Right now the API includes data on federal legislators, and state legislators will be added soon!
This was my first attempt at writing my own API, and it was quite neat actually. A big change from my day job of front-end, client-side Web development. I got the idea for the project earlier this year, when an advocacy org I was speaking with said, "Hey, we saw this thing on Obama's Web site where users are able to post a tweet to their Congressperson, how can we do that?" I responded that I could not find a suitable API out there, and they sort of forgot about the idea, but I was intrigued enough to create my own database and write a little code, and here we are.